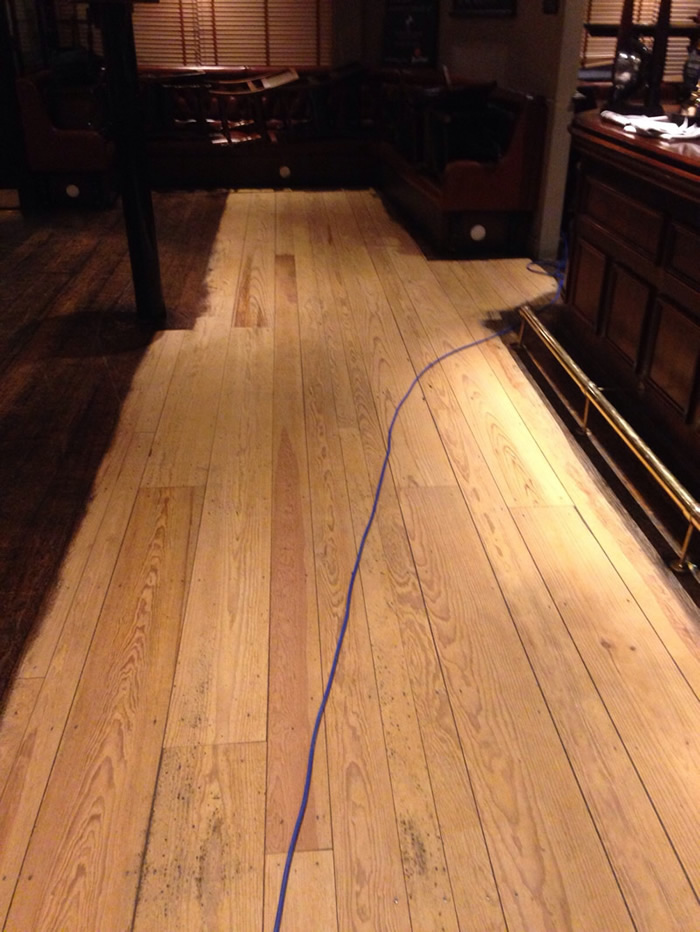 Hardwood Floor Sanding
Renovate Contracts Ltd specialise in the refinishing of all types of wood, bamboo, Granwood and Gransprung flooring. Renovate are predominantly commercial floor sanders; however, we do occasionally get involved in domestic homes too. Commercial floor sanding is carried out by Renovate Contracts Ltd throughout the UK; we offer a 24-hour, 7 days a-week service and are exceptionally well regarded for our high standards of workmanship and expertise with floor sanding and sealing. No commercial floor sanding job is too big or too complex for Renovate Contracts Ltd to undertake.
Renovate Contracts Ltd offers virtually dust-free commercial sanding service during the day or night to suit our client's requirements and to ensure that the sanding and sealing process does not interrupt their trading or their business commitments. There are many different standards of floor sanding available in the market but Renovate Contracts Ltd offer the highest possible standards of workmanship to each and every one of our commercial floor sanding clients as standard. Renovate Contracts Ltd always use the best possible machinery and only the best sealing products and materials. This enviable reputation has earned us the accolade of being able to call Renovate Contracts 'Junckers Approved Maintenance Contractors. This is a reflection of our ability to perform to the highest standards in the floor sanding industry.
We offer an overnight service which is important to many bars, restaurants, hotels and pubs where disturbance needs to be kept to a minimum. We regularly stain timber flooring in all sorts of colours, from the more traditional medium and dark Oaks to white and even black floors. We can also mix various colours to find something more individual. Our hardwood floors are coated in the most durable lacquers on the market, giving you peace of mind that the floor will last with heavy traffic.
Health & Safety is one of our biggest priorities and our commercial sanders have a built-in vacuum to keep the dust to a minimum. Dust particles can cause respiratory problems this is why we are so keen to keep a safe environment for our staff, yourselves and your customers.
Dust Free Sanding
We offer virtually dust-free service to help keep the surrounding environment clean. Our specialist equipment ensures that all particles are drawn into the dust bag similar to a vacuum cleaner. The dust can be harmful when inhaled and we pride ourselves on our health & safety standards. Our dust-free system is particularly sought after in bars, restaurants etc where dust particles can land on glasses, plates & food preparation areas.