Chitterman House
The Floors were fitted and the doors infilled by our team of experienced fitters. The floor was fitted in a Broderie pattern. A design that uses large herringbone blocks in a weave over diagonal grained accent squares. This gives a heavily textured floor with an almost three-dimensional appearance. We then applied 2 coats of Osmo Polyx oil, to give the floor extra protection while also sealing the joints.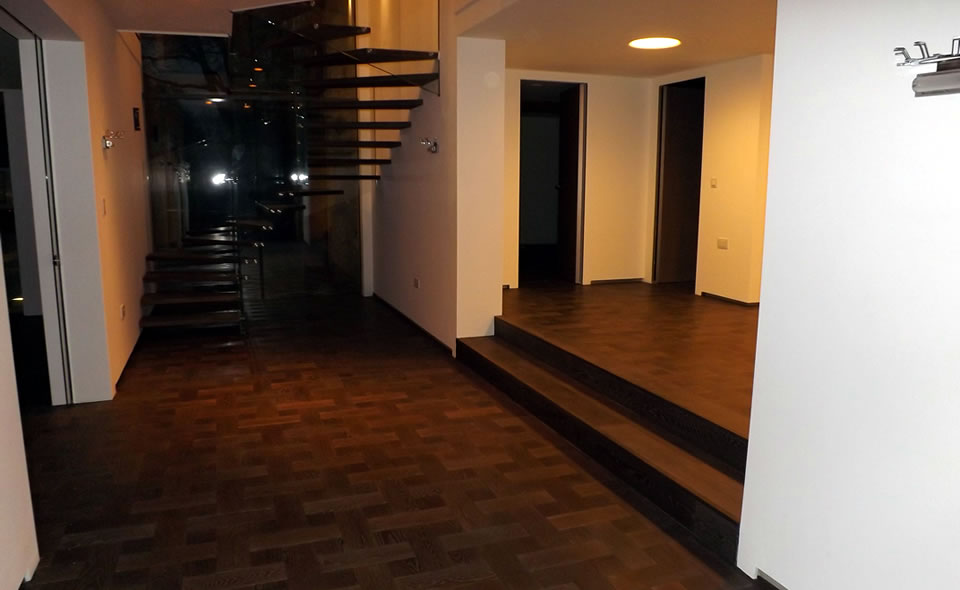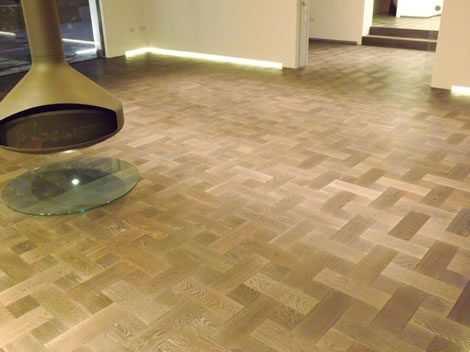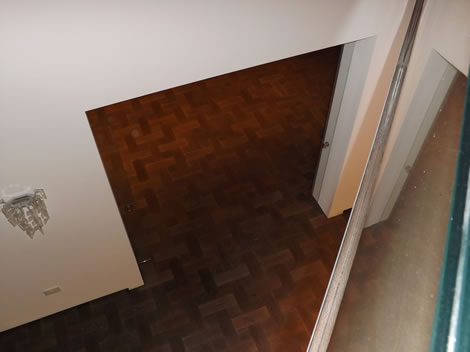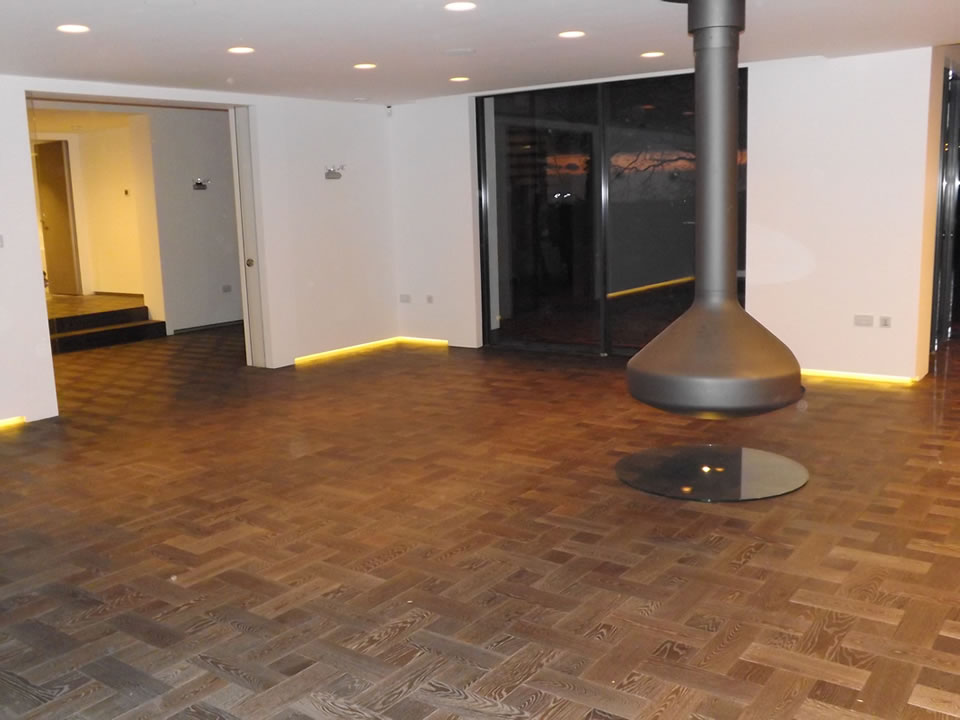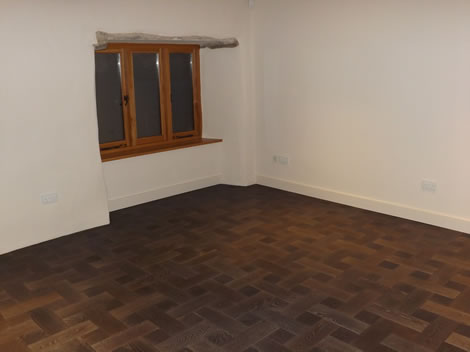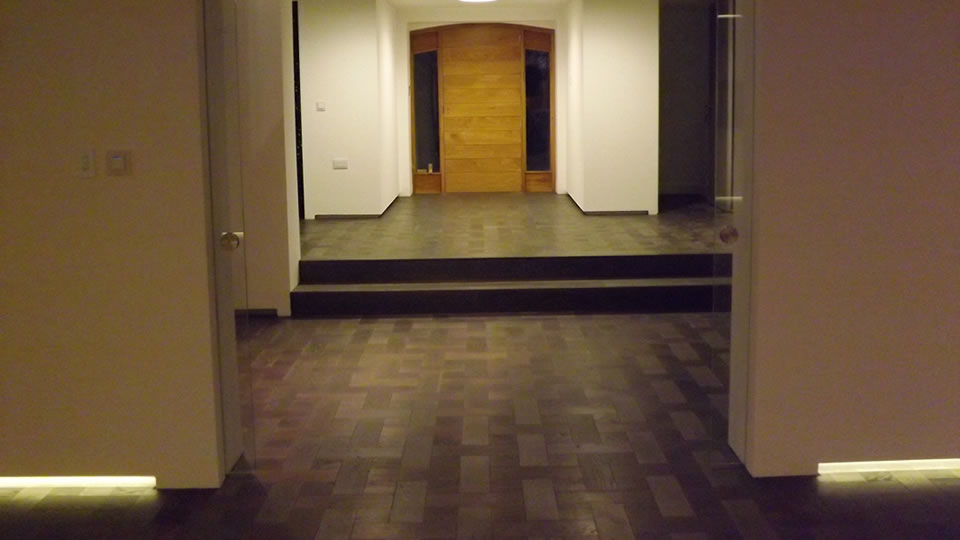 The Internal Doors
We infilled the doors with European prime oak. In the same Broderie pattern as the floor. We then sanded and stained the doors with a 3 colour process. To get the metallic finish the client required. Then protected the doors with two coats of Osmo Polyx Oil.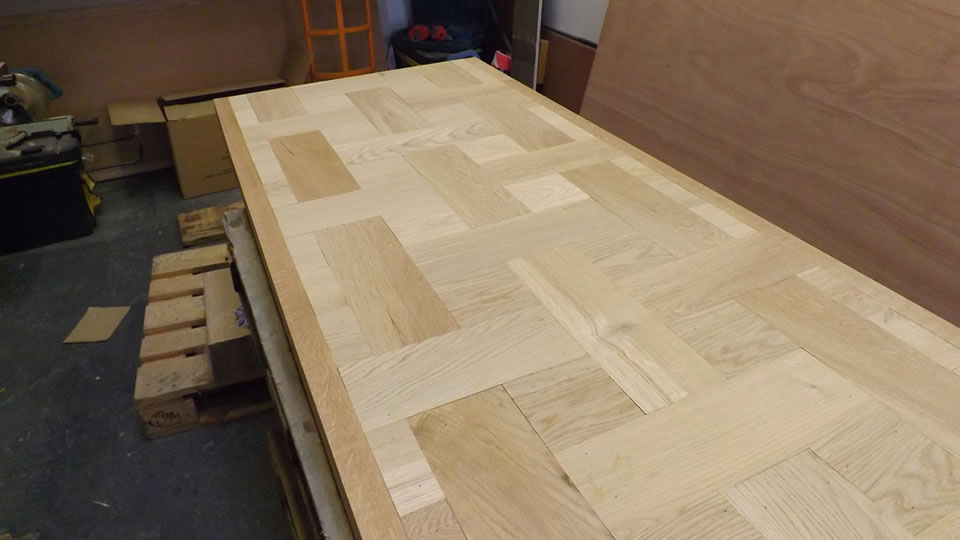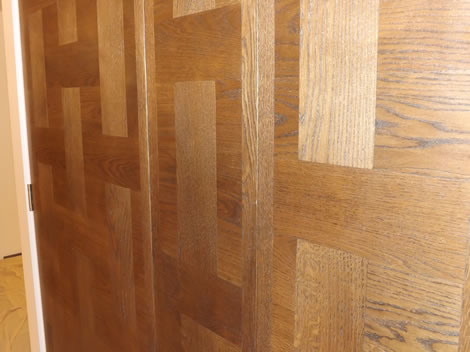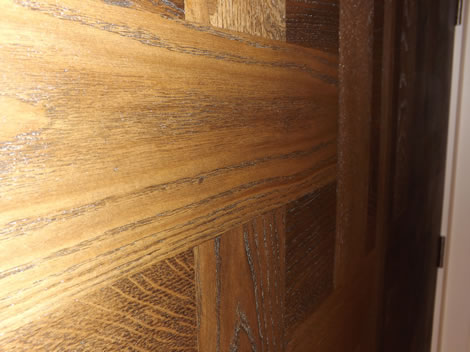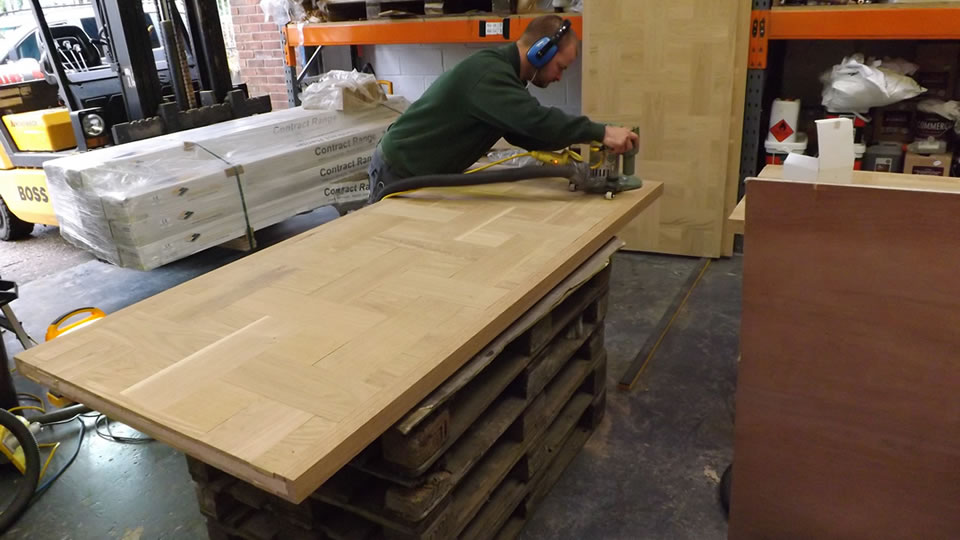 Customer Comments
During the five years of design and planning and the two and a half years of construction of Chitterman House, both the client and the architects have dealt with innumerable companies and trades. It is sadly seldom heard or seen that the somewhat old-fashioned demonstration of customer service is manifested in these modern times. Renovate Contracts limited represented by the formidable team headed by Duncan and Olly are the exception that proves the rule. This company was first invited to present and quotation for the supply and installation of a barbed oak floor to the garage and gymnasium outbuildings, and the quality of the material and craftsmen used was evident in the completed project. As a result, the company was invited back to assess the laying of a broderie design engineered oak parquet flooring to the ground floor of the main house with the exception of the kitchen rear hallway and cinema room. The design of this floor is made up of individual blocks, tongued and grooved on all 4 sides, bevel-edged and supplied pre-finished. Due to the complexity of the floor levels, the original supplier of the material failed to come up with a workable fitting and laying solution - not so with Renovate. Not only did Duncan and his team solve not unsubstantial laying challenges, but the completed job also exceeded our expectations, and the follow-up and continuing care are without question. It was therefore a simple decision to ask Renovate to look at one final task. To design from scratch the bespoke manufacture of 17 internal doors, to exactly match the design of the floor but with a slightly different but uniform shade of staining. The result? Need you ask? The client and the architects have no hesitation in recommending Renovate Contracts Limited to any residential or commercial client. It has been a delight and a pleasure to make their acquaintance.